Ryan Fitzpatrick is the most recent quarterback to be signed by an NFL team this offseason, adding onto the ongoing Colin Kaepernick saga. Kaepernick remains unsigned, while Fitzpatrick and Blaine Gabbert, who was signed by the Arizona Cardinals earlier this week, are both off of the market.
Kaepernick had a much better 2016 season than both of them and has a much better skill set to offer, which almost certainly proves that teams are refusing to sign Kaepernick because of his political stance and his previous actions.
The statistics speak for themselves: In 11 games for the Jets in 2016, Fitzpatrick threw 12 touchdowns to 17 interceptions and just over 2,700 yards, while Gabbert threw for 5 touchdowns and six interceptions on 925 yards while splitting time with Kaepernick.
The former 49er quarterback, on the other hand, threw 16 touchdowns passes and just four interceptions on 2,241 yards passing, His numbers are clearly better than those of Fitzpatrick and Gabbert in 2016, proving once and for all politics is playing a major role in why Kaepernick hasn't been signed yet.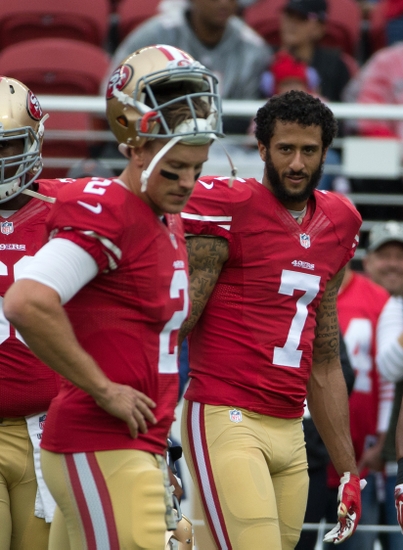 Tampa Bay and Arizona are foolish to think that the quarterbacks they signed are better than Kaepernick. Fitzpatrick is a turnover machine and Gabbert is a complete bust who probably won't see the field unless Carson Palmer gets injured.
I'm not the biggest fan of Colin Kaepernick. I don't think he is a great NFL quarterback by any means, and I think he's been inconsistent in terms of the political and social stances he's taken. However, I'm smart enough to admit that he should be signed, regardless of his political and social beliefs and actions, because he can be a very good backup for a team.
For now, unfortunately, he remains unsigned, but that can all change with one snap of the ball in training camp or once the regular season begins.