Just last week or a few weeks ago, I made the pretty obvious statement that the Oakland Raiders were the favorite to challenge the New England Patriots for the AFC Championship. With Derek Carr suffering a season-ending broken fibula, the Patriots should have no real threat on their quest for another AFC title.
A Derek Carr-less Oakland Raider team will certainly struggle to put points up on the board. Amari Cooper and Michael Crabtree will likely see a dip in targets with backup quarterback Matt McGloin at the helm, and Latavius Murray may see some more of the ball than usual with such a diminished passing game. The defense should remain stout, but they'll face added pressure to stop opposing offenses if their own offense struggles to put points on the board. Carr was a likely MVP player and his loss seems unfathomable for an organization who seemed to finally be coming out of the shadows that draped over their franchise for over a decade. Their triumphant return to the playoffs after over a decade-long absence is now marred by the almost sure-fire fact that they will not be a Super Bowl team this season.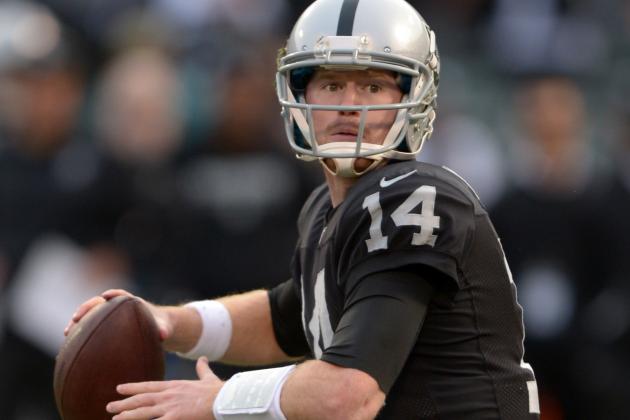 The Patriots, on the other hand, now have a much easier path to the Super Bowl. Think about it; the other quarterbacks in the AFC that Tom Brady will have to go up against are Ben Roethlisberger, Alex Smith, Matt Moore, Matt McGloin and Tom Savage. The first two mentioned are quarterbacks who are certainly capable of upsetting the Patriots, but that task is incessantly difficult to do in Foxborough when Bill Belichik has time to prepare with a first-round bye week.  The Steelers have a dynamic offense with Big Ben, Antonio Brown and Le'Veon Bell, but their defense is suspect and gives up points. Kansas City has a great defense and special teams game, but their offense can struggle at times with Smith.
The Patriots never seem to be phased by strengths of the opposition, and often force teams into doing what they do the worst. The Raiders were different. A young, hungry team with an athletic defense and a hot quarterback that could have posed a matchup nightmare for New England's defense. Unfortunately, football fans everywhere won't get to see them try.