The summer transfer period is getting closer and some players appear as they've made up their mind about moving on
Unsurprisingly, they're all strikers!
The Manchester United captain has had another terrible performance for the club's home tie against Bournemouth and it's becoming clear that he will not feature in Mourinho's plans for next season considering he was left out of the majority of important games for the Red Devils. China seems like a possible destination, but there are rumors of a possible return to his boyhood club Everton as well. Rooney has played for United since 2004 and will leave the club as a legend, having won five Barclays Premier League titles, the FA Cup and the UEFA Champions League. He is the club's all time highest goalscorer, a feat which will probably take some time to repeat.
The Chilean has found himself on the bench for Arsenal's derby defeat against Liverpool after rumors of a falling out with Arsene Wenger. Alexis is the victim of Arsenal's lack of ambition according to his supporters, and the forward will probably exercise his right to look for another club in the summer. Atletico Madrid have surfaced as the most eager club to sign Sanchez, which makes sense as him and manager Diego Simeone have worked together when Alexis was brought on loan to River Plate from his former club Udinese almost ten years ago. This is his third season for the Gunners and he has only a single FA Cup trophy to his name despite being among the best players in the league.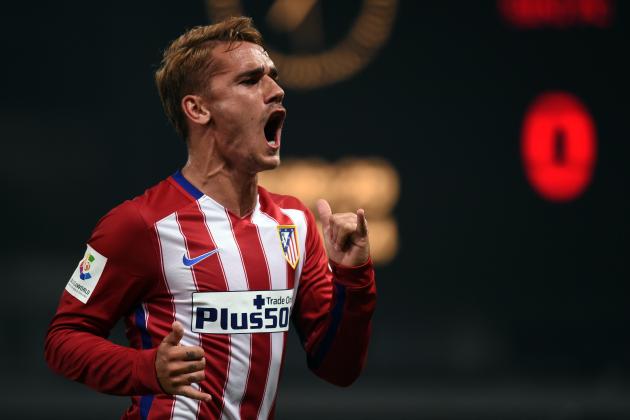 The Frenchman is slowly catching up with Messi and Ronaldo as one of the best and most popular forwards in football. Apparently his move to Manchester United is a done deal and the move will cost United yet another record transfer fee in the second consecutive season. Griezmann has arrived at Atletico in 2014 and has since been their best player, but has failed to guide them to a significant trophy. Antoine Griezmann has said in the past how David Beckham is his idol and it's well known from his Twitter account that his brother is a Manchester United supporter as well. He shares a special relationship with Paul Pogba, who moved to United last summer in a record – breaking transfer.
If you haven't heard about this guy, please look him up. He is probably the hottest property in the Italian Serie A right now and many clubs from home and abroad are willing to spend spectacular amounts of money in order to have him for next season. Belotti scored an eight-minute hat-trick against Palermo on Sunday, taking his tally to 22 Serie A goals. Torino president Urbano Cairo has insisted that an buy-out clause is inserted in the forward's contract which stands at €100m. Chelsea, Liverpool, Manchester City and Real Madrid all look like possible options for the Italian as he has evidently became too big for a side such as Torino.
Everton will find it hard to keep hold of Lukaku during the summer transfer period and nobody can blame the Belgian for wanting to display his glorious talents on a bigger stage. Lukaku has been among the Premier League top scorers since 2012 and considering how young he is, it makes him one of the most highly -valued players in England. While Everton will demand a huge fee for his services, it's unlikely that they'll be able to replace the robust striker who has become the heart and soul of the team. Rumors about Liverpool, Manchester United, Real Madrid and even Chelsea being interested have been circuling for some time now, but there are no reports for a concrete approach by any of them as of yet. However, it's quite clear that the former Anderlecht prodigy will play for a new club next season, judging by his recent statements about wanting to play in the Champions League next season.
6. Pierre – Emerick Aubameyang
Similarly to Lukaku, Aubemeyang has expressed his desire to play for a bigger club, although to be fair, Borussia Dortmund is among the biggest clubs in Germany and in Europe. Either Liverpool, Arsenal or Real Madrid will have the quick-footed striker in their team but he will not come for cheap. "If I want to go to the next level, I need to leave in summer," he said in an interview a month ago and it has put on alert many clubs across the world. An approach from China was rudely declined by Borussia Dortmund recently, but with the club struggling for UEFA Champions League qualification this season, they may say goodbye to one of their most prolific goalscorers in the history of their club.
www.footballscorechat.com