Nothing can set the tone quite like beating a division rival in Week 1, and both the New York Giants and Dallas Cowboys are hungry to do just that after dismal seasons in 2015.
Biggest Storylines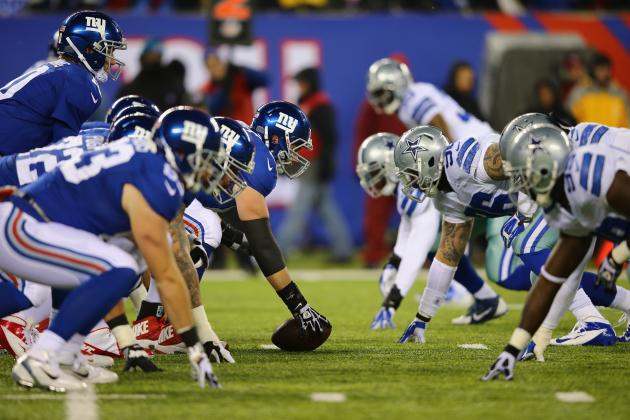 What would typically be a thrilling matchup down in "Big D" between two of the better quarterbacks in the NFL is now reduced to a "David vs. Goliath" storyline for rookie Dak Prescott. Prescott did perform well in the preseason, but to expect him to come out and compete right away, regardless of the defense he's facing, would be too much to ask. He does have weapons in veteran WR Dez Bryant, rookie RB Ezekiel Elliot, and one of the better offensive line units in the NFC, but the Dallas defense, ranked 18th in total defense last season, is expected to take major steps backwards against Eli Manning and company in their 3rd year under Ben McAdoo's high-powered offense.
Granted, the Giants did struggle mightily on offense in the preseason (especially in the trenches), but there are just too many playmakers on that side of the ball to believe that those struggles will continue. The already elite Odell Beckham Jr. is now joined by Victor Cruz and Sterling Shepard on the outside, posing nightmare matches for a very good Dallas secondary that finished 5th in pass defense last season.
In the end, it'll come down to whether or not the new-look Giants defense plays better than the Dallas defense. They don't have to play a perfect game at all, but, without Tony Romo in the game, they may not have to.