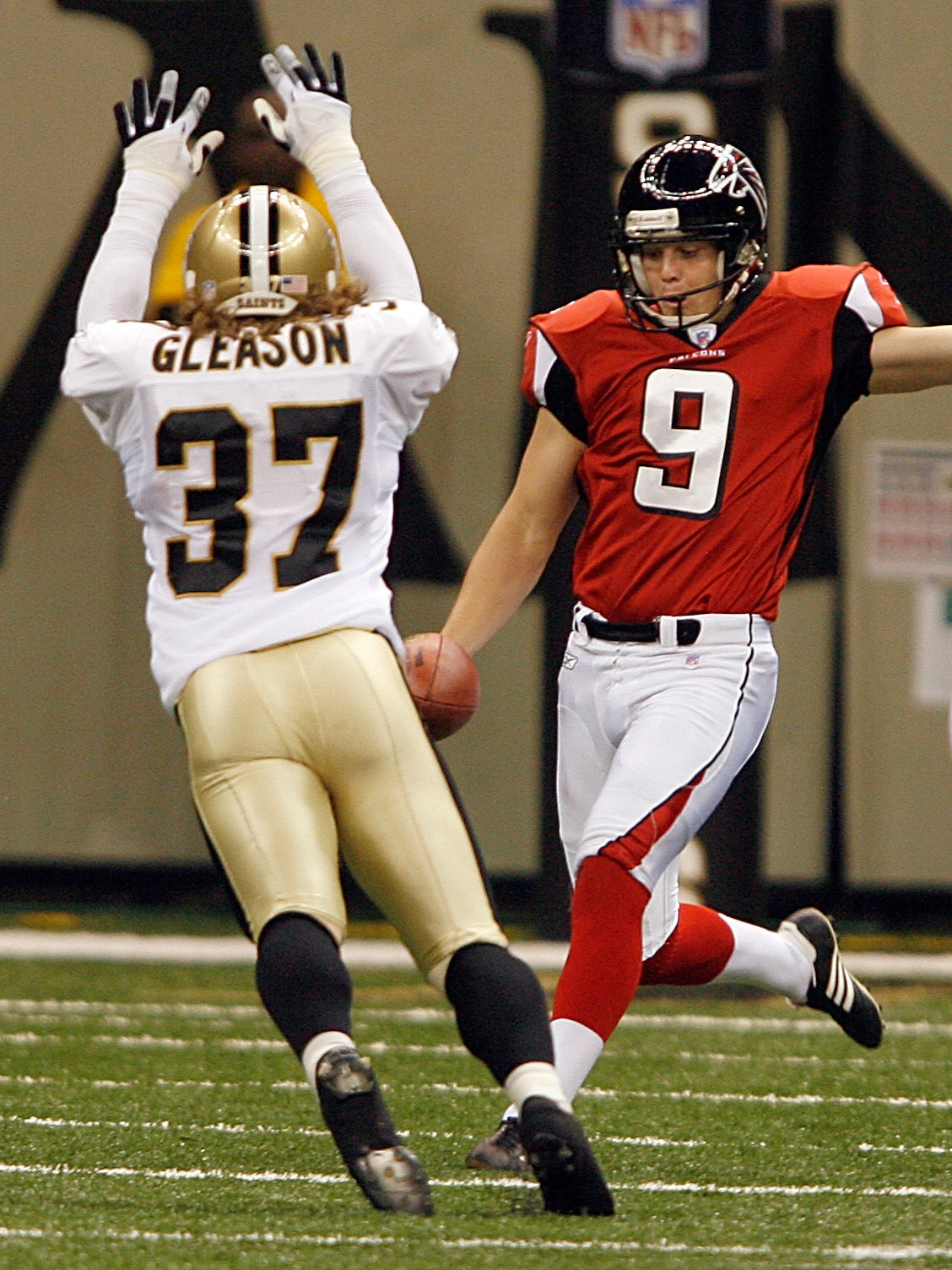 "Incredible" is a word used way too often in sports, yet no word seems more apropos when describing the 2006 New Orleans Saints vs. Atlanta Falcons Monday Night game at the Superdome.
It was the Saints' first game back in their home stadium since Hurricane Katrina ravaged the city, and the people of New Orleans were in desperate need of any glimpse of hope after months of despair.
Cue Steve Gleason and what became one of the most iconic plays in Saints history and a symbol of resiliency as he blocked Michael Koenen's punt in the first quarter.
The ball rolled towards the end zone and was recovered for a New Orleans touchdown and the beginning of what became a magical season for the Saints.
In a year with first-year head coach Sean Payton, a new quarterback in Drew Brees, and an explosive running back in rookie Reggie Bush, the Saints would go on a run that led them to fall short in the NFC Championship against the Chicago Bears. As we all know, they'd finish the deal three years later as they defeated the Indianapolis Colts for their first Super Bowl title in franchise history.
Gleason's block restored hope in a tired and worn-down city, and shows the innate ability of sports to provide hope and a means of escape from our troubles, at least for a few ours. As the Saints and Falcons prepare to play tonight, 10 years after that historic moment, lets remember the team that epitomized their fans in the truest sense of the word: resilient, relentless, strong, and proud.
The Saints played for their fans and their city that entire 2006 season, and it's safe to say that they'll do the exact same tonight.